Since January 1st, 2020, Dr. Denise Klinger, daughter of the current senior manager Hans-Georg Reichel, works in the management of CEFEG GmbH. She is responsible for the areas of sales, quality management, project management and marketing. The generation change in the management of CEFEG GmbH begins with their entry.
Brief introduction Ms. Dr. Klinger
The 38-year-old Dr. Denise Klinger moves from the Fraunhofer Institute for Microstructure of Materials and Systems IMWS to Chemnitz. In the past two years, she has set up the Fraunhofer branch for carbon cycle technologies at the Freiberg location. There she led a group of the same name with 15 employees and was responsible for the development of the new structures and the development of the business area.
With her studies at the TU Chemnitz and the TU Freiberg in the field of process engineering with a specialization in chemical process engineering, she obtained her diploma in 2006. In the same year Dr. Klinger worked as a research assistant at the Institute for Energy Process Engineering and Chemical Engineering at the TU Bergakademie Freiberg – a not so typical university institute in the field of applied research and technology development. As part of her work, she was involved in teaching, research and development projects, and in obtaining public funding. In parallel, she worked on her doctorate. Later, project acquisitions with industrial customers, project management and increasingly management tasks were added.
"I have always enjoyed working with our customers to tackle specific problems and develop customer-oriented technical solutions. I was able to work with a colorful team of technical and scientific staff. In principle, this is the same as in CEFEG – just a completely different department, "says the new managing director.
Continuity in company development
In the 15 years since the takeover of CEFEG GmbH in 2005, Hans-Georg Reichel has made the company a real success story. "CEFEG GmbH is the industry leader in punching and bending technology for medium-sized companies with up to 250 employees in Germany," said the current senior. The new managing director will now build on this. Miss Dr. With CEFEG, Klinger would like to make greater use of the existing R&D infrastructure in Chemnitz to jointly generate innovations. She also strives for greater involvement in the early development phases of customers' products. "Here we can contribute our know-how in tool design and tool making in order to show our customers ways to optimize their products in terms of production technology."
Dr. wanted to go to her father's company Klinger did not join for a long time, instead she aspired to a future in industrial research in her field of study, process engineering. However, with the assumption of increasingly more responsible tasks at the TU Bergakademie Freiberg and later at Fraunhofer IMWS, the idea matured to design things yourself, and best of all in their home region.
 "When I go through production and see how the smallest and most complex parts are produced using the latest technology, I can absolutely understand my father's fascination. I am very proud of what he has achieved in the company to date. His philosophy of always having the most modern technology available and investing early in employee development and retention pays off at every point. "Sums up the new managing director.
"It was always my wish that my daughter Denise would continue my life's work. Selling my business shares to foreign investors has never been a real option for me, especially because I have always felt committed to my employees and still feel. With her, I am 100% certain that the company will be put in responsible hands. With many new ideas and her ambition, she will position CEFEG in a future-oriented way, "Hans-Georg Reichel is certain of that.
"I took on a challenging but incredibly exciting task with an incredibly great team," said Dr. Klinger, who will shape the future of the company with your father over the next few years. With the transformations in industry towards efficient and sustainable technologies, with increasing digitization and networking as well as changes in the world of work and learning, society faces many challenges. However, the new managing director sees many opportunities and potential here – also for CEFEG GmbH. "It will be particularly important to continue to offer our customers the highest degree of flexibility while maintaining the highest quality requirements. That also means being quick. For this it is necessary to continuously develop our internal processes and procedures. Every employee is challenged in his area and is allowed to bring in his own ideas, "said Dr. Bell. "I myself am always open to innovative approaches, like to look at new trends in different areas and try to develop potential for CEFEG."
CEFEG GmbH's great social commitment will continue to exist with the new managing director. "I have been practicing handball for many years and today I am a volunteer on the board of the handball club Rödertal (Großröhrsdorf / Saxony). I just want to give something back to the region where I live and grew up and make it even more livable. At this point, nothing differentiates me from my father, "says Dr. Bell. In other places, however, daughter and father already differ. Among other things, the new managing director brings with her a good industrial network of research and development and was able to gain an intensive insight into many future topics and technologies at the Fraunhofer Institute. CEFEG will use this know-how with foresight for itself and its customers.
"To be successful, the company is ultimately like handball. You win together and you lose together. In the end, it is always about continuously developing the entire team and pushing it to the limit or beyond. Everyone is important, regardless of their position, " says the new managing director.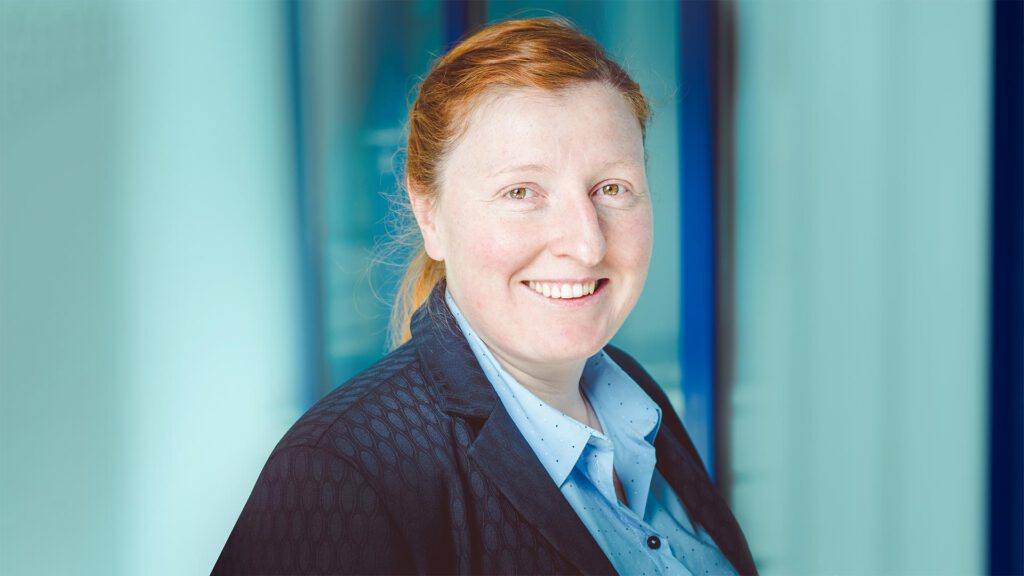 Contact
Dr.-Ing. Denise Klinger
CEO